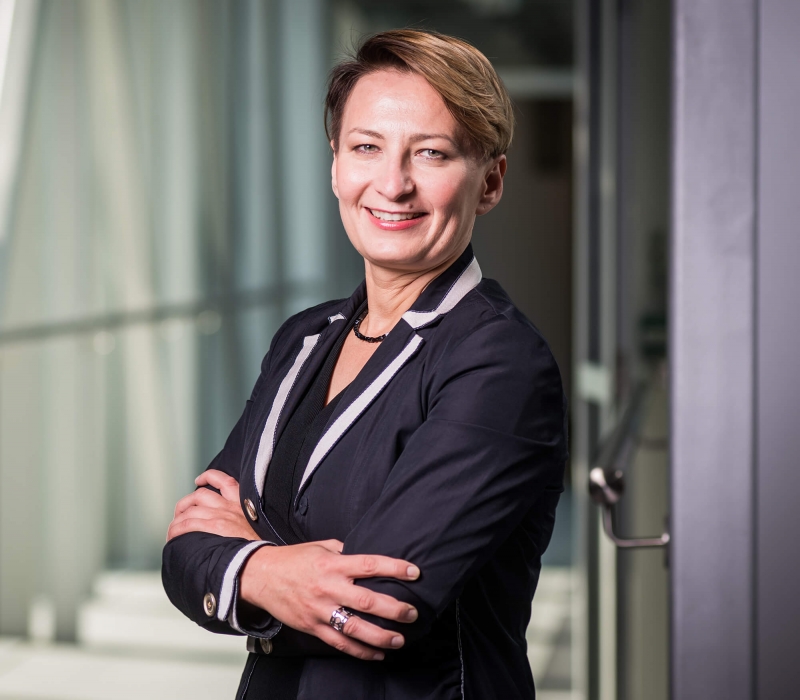 Karolina Jarosinska
Managing Director
Karolina is the Founder and Managing Director of ExecMind.
She has been working in the recruitment industry for over 17 years and possesses significant experience in talent acquisition for senior scientific and C-level positions in the European market. In 2015, she started ExecMind and the company quickly has become a leader in scientific and executive recruitment in Poland for biotech, biopharma and MedTech industries. The company is a member of internationally recognized Life Sciences clusters.
Karolina holds a MA degree in sociology, she continued her education by attending postgraduate studies in Human Resources, she has completed another one-year postgraduate course on Business in Biotechnology (Jagiellonian University joint with Jagiellonian Centre of Innovation, Krakow, Poland). Karolina also successfully completed international courses in drug discovery and development.
Karolina is actively involved in integrating the Life Science community in Poland and in Europe. As a member of the Life Science Cluster in Krakow, she supports and promotes cluster activities within biotech, pharma and Medtech communities on the international stage.